Age of Empires II comes with some classic cheat codes that are ingrained in our common memory. But how do you turn them on?
Resource Cheat Codes
| | |
| --- | --- |
| robin hood | 10000 gold |
| cheese steak jimmy's | 10000 food |
| lumberjack | 10000 wood |
| rock on | 10000 stone |
| rowshep | 100000 of every resource |
| ninjalui | 100000 of every resource |
| ninjaconnor | 100000 of every resource |
The "cheese steak jimmy's" cheat is aptly named after a restaurant near Ensemble Studios where the crew used to go for lunch a lot.
"Robin Hood" is named after the legendary archer from the 1300's. He stole from the rich to give to the poor. His existence is still highly debated.
The super-cheats are even more obscure and are all named after babies that were born during the development of Age of Empires II HD: The Forgotten.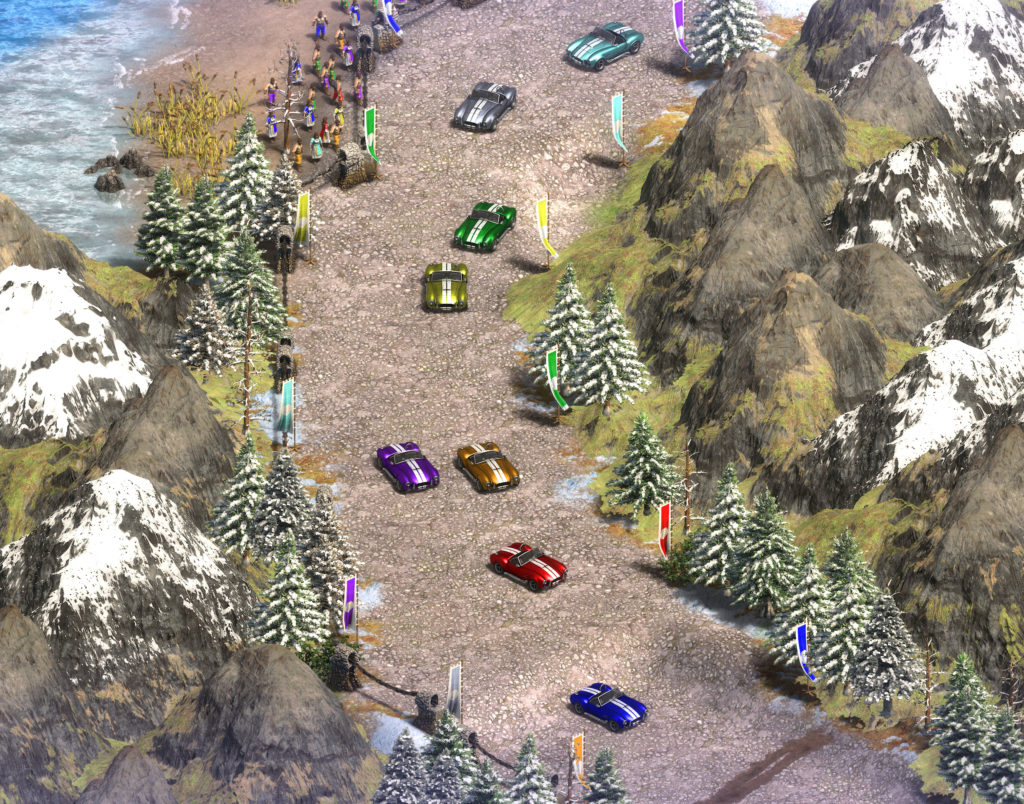 Unit Cheat Codes
Probably the most fun Age of Empires II Cheat Codes to play around with!
| | |
| --- | --- |
| how do you turn this on | Cobra Car |
| to smithereens | Saboteur |
| furious the monkey boy | Furious the Monkey Boy |
| i love the monkey head | VMDL |
| i don't exist | Penguin |
| alpaca simulator | Alfred the Alpaca |
| catzor | Sharkatzor |
| photon man | Photon Man |
Cobra Car is modeled after a Shelby Cobra. One of the original artists really liked this car.
VMDL is named after "Villager Male Dave Lewis". In the original game he was a low-res naked villager, which allegedly is based on a true story from an office party at Ensemble Studios.
The Penguin is a tribute to the anonymous driving force behind the UserPatch project. They