Welcome to Age of Empires II HD – The Forgotten; the first new official expansion for the Age of Empires II universe in over ten years. Challenge friends with five additional civilizations and technologies, battle through seven campaigns, vanquish opponents in new game modes on massive maps, or shoutcast a match and stream it all through twitch.tv.
Crafted exclusively for Age of Empires II: HD Edition; The Forgotten expansion builds upon the Age of Empires II: HD experience and includes Steam workshop support, new expansion rankings, steam trading cards, and more!
Download Steam version: http://store.steampowered.com/app/239550/
Download Mod version: Install

Age of Empires II: The Forgotten originally started as a modding project back in 2011, called Age of Empires II: Forgotten Empires. The project got gradually out of hand to the point where we felt confident on showing our mod to Microsoft, hoping there might be room to breathe new life into the decade old classic that Age of Empires II is.
Little did we know they were already working on their own revival of the series with a HD reboot of the game. After this proved to be successful we were offered the chance to turn our modding project into an official part of the series. An offer we couldn't possibly refuse. For a full story on how the project came to life, please check out "The Story so far…"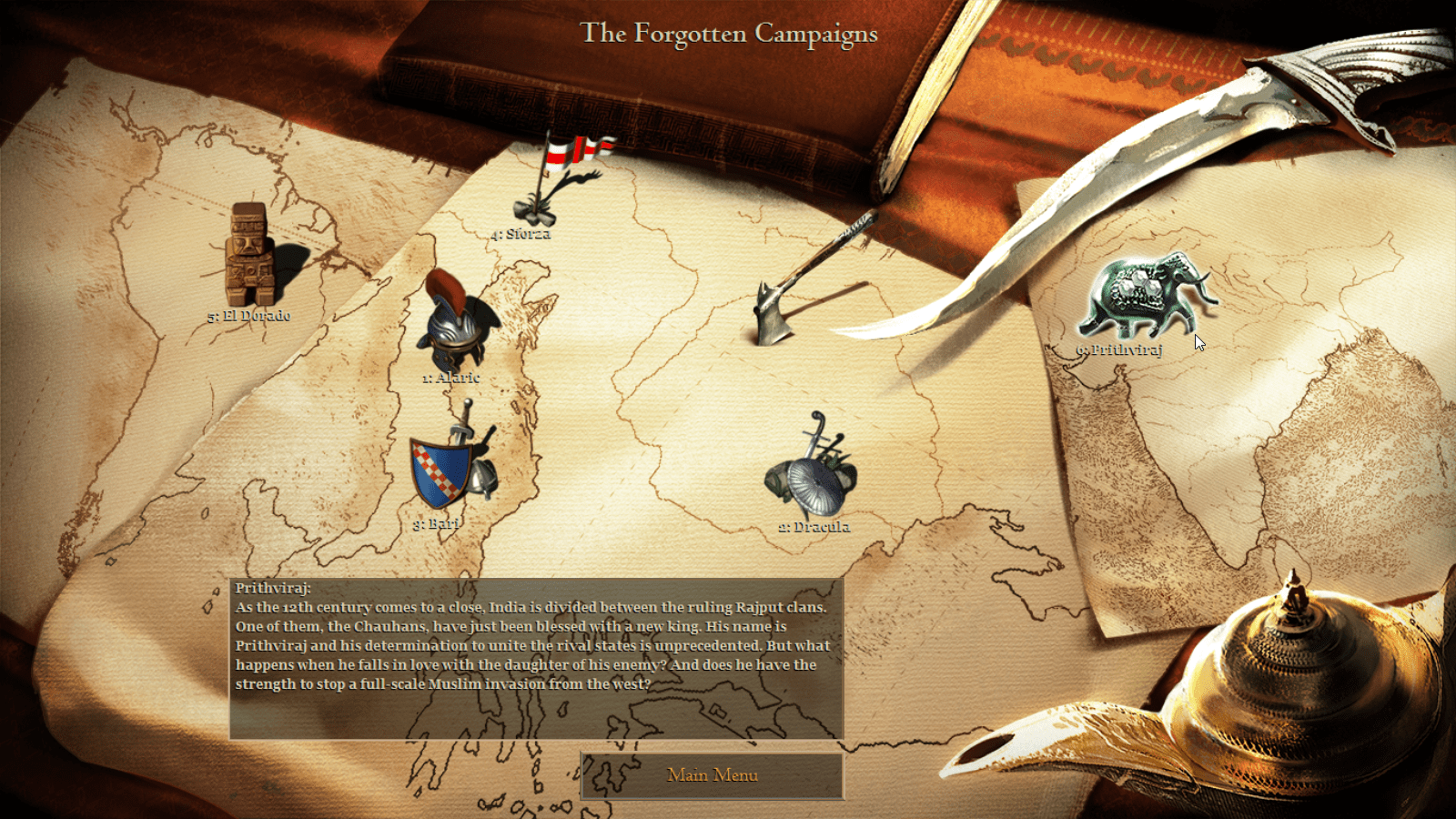 Alaric
Sforza
Bari
Dracula
El Dorado
Prithiviraj
Battles of the Forgotten
Improved AI
12 New maps
500 population limit
Treaty mode
Capture the Relic mode
Twitch.tv integration
Spectator mode
Ludikris mapsize
Countless balance adjustments. (Changelog)
Many new scenario editor objects, including penguins.
It's always very nice to read what others think about our games, here is a small selection of reviews we found across the web.

The project started as a huge community geared project and up till today, it still is. Special thanks to all the people who have helped us make a dream come true. Check the full credits here.

The project was originally created as a mod. This mod is still available here. Note that we no longer update this version, therefore a lot of content (such as the campaigns) is missing from this version.