It's been a while since we brought you news from the Age of Empires II universe, but we're just in time for an early Christmas surprise!
Age of Empires II HD has been conquering the world for 17 years now and is finally setting foot ashore Southeast Asia!
On the 19th of December, we welcome Age of Empires II HD: Rise of the Rajas!
With four fresh new civs to conquer the world, four fresh campaigns and hordes of elephants, you're sure to have plenty of wololo's for years to come.
For more information on the game, you can check out the Steam Store page or our Rise of the Rajas page for more information on the upcoming expansion. The details on each civilization will be teased on our website over the next few days!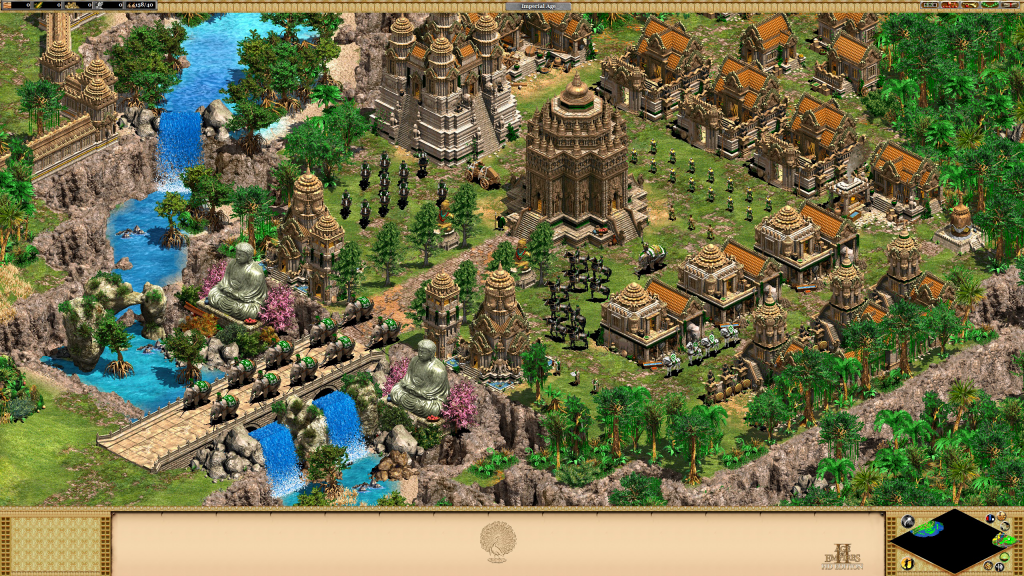 Launch Events
We're only six days away from unleashing hordes of elephants on the world, but we're not going to make you wait that long to get a taste of the new greatness in store; Here's a breakdown of this week's upcoming events:
ZeroEmpires and the rest of the crew at Escape Gaming are putting on the Battle for Angkor tournament on December 17–18! This tournament, featuring some of the world's top Age of Empires II players, will be streamed live for all to see right here on the brand-new Escape Twitch channel! More details coming soon.
We will be publishing a new sneak peek each day until release. Each day from the 14th till the 17th we will reveal details on each of the new civilizations.