Age of Empires III: Definitive Edition
Age of Empires III: Definitive Edition
 completes the celebration of one of the most beloved real-time strategy franchises in definitive form with enhanced features and modernized gameplay.
Command mighty civilizations from across Europe and the Americas or jump to the battlefields of Asia in stunning 4K Ultra HD graphics and with a fully remastered soundtrack.
Now featuring two new game modes: Historical Battles and The Art of War Challenge Missions, including all previously released expansions and all 14 civilizations, plus two brand new civilizations – the Swedes and Inca. Complete your collection with this final chapter in the Age of Empires Definitive Edition journey.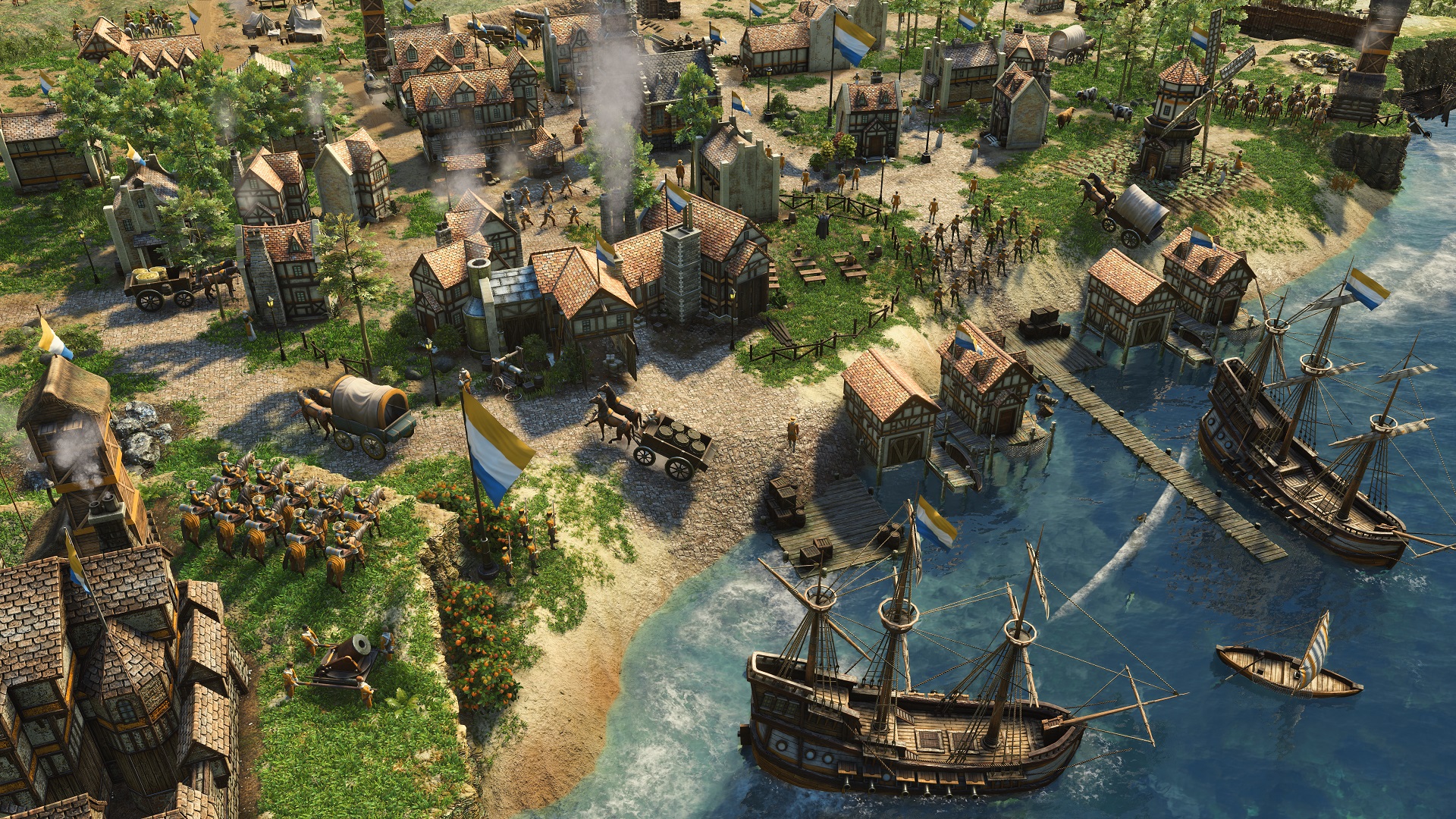 Age of Empires III: Definitive Edition
 comes with all civilizations from the original Age of Empires III, The WarChiefs, The Asian Dynasties and two all-new civs exclusively for the Definitive Edition!
Additionally, European nations can now revolt to a total of 16 different nations spanning the globe, check out all the new & updated revolutions here!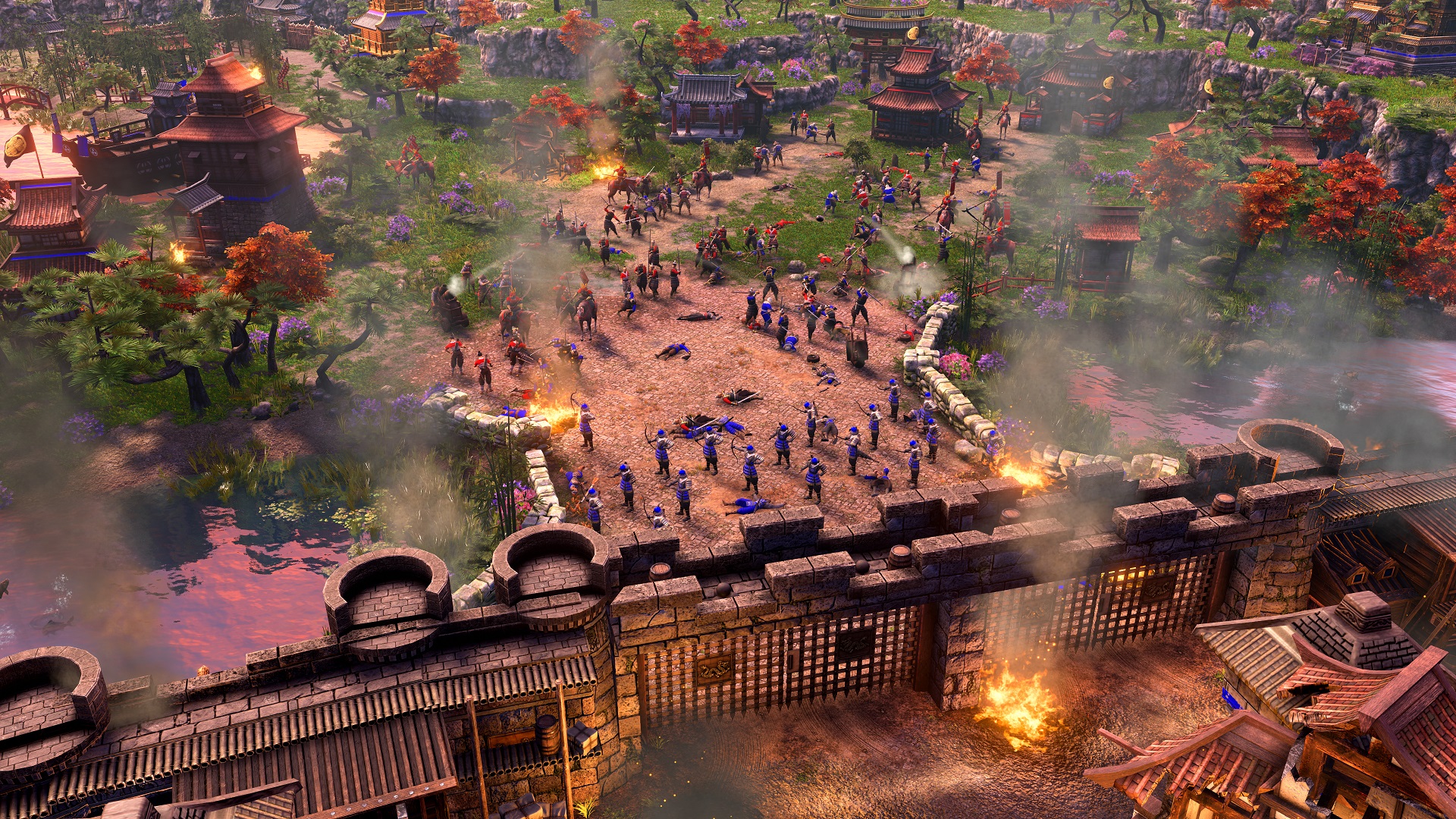 Age of Empires III: Definitive Edition comes with a vast selection of story based campaigns! Including all stories found in the original Age of Empires III, The WarChiefs, The Asian Dynasties and an all new selection of Historical Battles!
Blood, Ice and Steel
Fire and Shadow
The Asian Dynasties
Historical Battles
Find the complete selection of 4k screenshots on our Media page.
For everyone
All content of the past 15 years bundled in one big pack. Including the original Age of Empires III and its two expansions!
A brand-new expansion, featuring 2 new civilizations (bringing the total to 16!)
All new art in stunning 4K Ultra HD graphics
Brand-new "Art of War" challenge missions
Improved destruction animations on buildings
All sounds & music remastered
Overhauled, scalable UI
Mod support, new game modes, tutorials and more community and quality-of-life improvements.
Multiplayer
New server-based multiplayer infrastructure
Integrated leaderboards & ladders
Matchmaking
Spectator mode (unlimited spectators, late-joining and dashboards)
One community: cross-play between Microsoft Store & Steam version
New maps, inspired and built in cooperation with the competitive community
Improved game balance (check the full 75 page long changelog here!)
Single Player
Improved AI which can read the battlefield better. Making well-rounded army compositions, retreating from lost battles, hit-and-run tactics on the highest levels.
New "Extreme" AI difficulty level.
New "Politicians" and "Revolutions" for the original European civilizations.
Campaigns
All 8 campaigns from the original game and all expansions have been revamped. Fully voice acted in various languages.
Revisited Native American storylines.
New Historical Battles.
UI Improvements
Various hotkey presets (Original/Grid)
In-game tech tree
Extended & scalable UI (legacy options available!)
Range and progress indicators for buildings