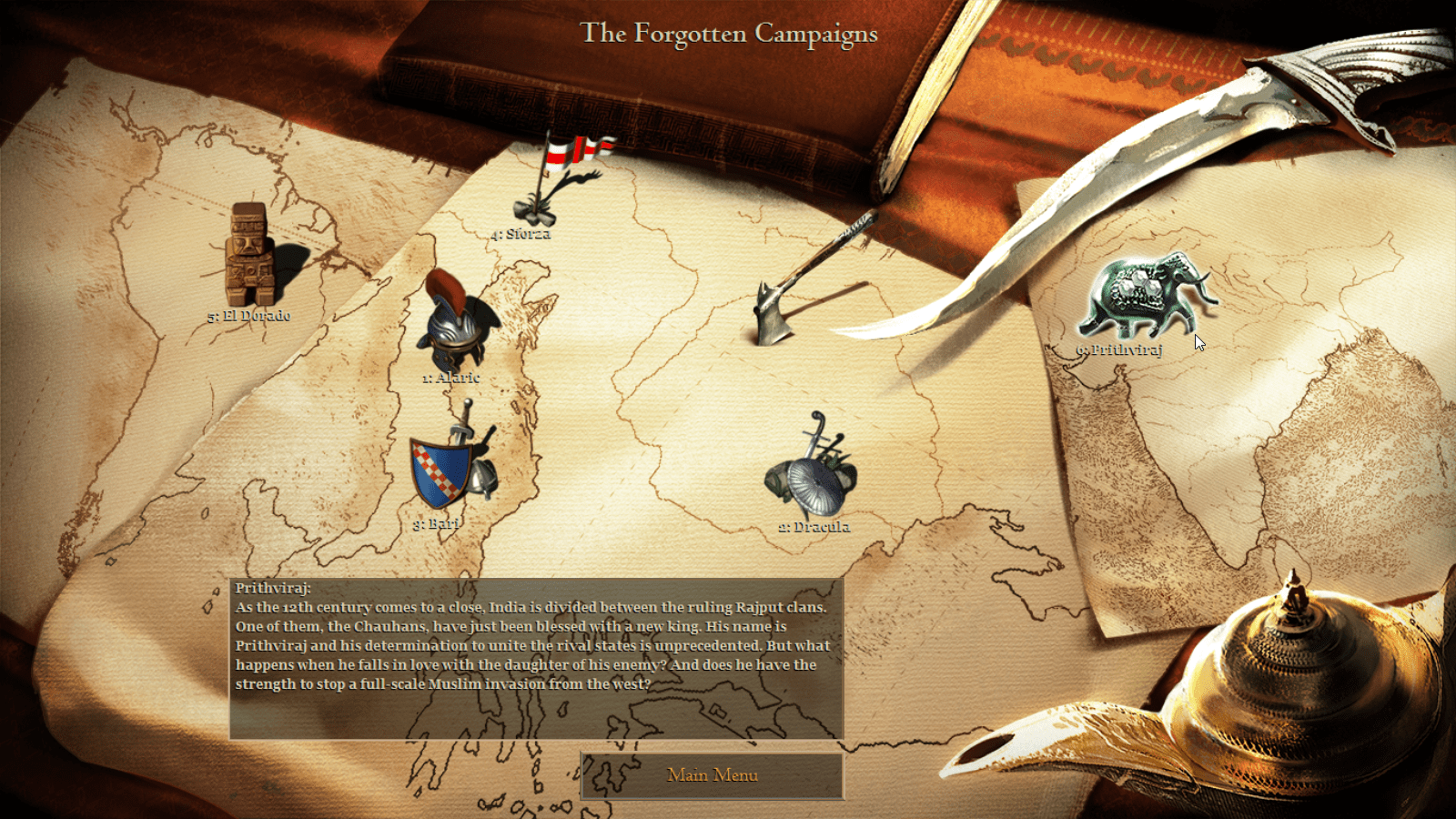 Alaric: The trauma of the Hun invasion in the 4th century has shaped Alaric, the fearsome warrior king of the Goths. But can the beloved king secure a new homeland for his people in the territory of the collapsing Roman Empire?
Sforza: Always hungry for glory and wealth, Sforza wanders around 15th century Italy, offering his services to the highest bidder. Will he pick the right battles or make the wrong enemy? Take the fate of the young mercenary captain in your hands.
Bari: 400 years after the collapse of the Roman Empire, Italy is still up for grabs. Relive the tale of the port city Bari from the point of view of a Byzantine family, rising from the common soldiery to the nobility. Beware, for not only Bari is at stake, but also control of Southern Italy.
Dracula: History forged an incredible legend around the man who ruled Wallachia in the mid-15th century. Holding his ground against the vast armies of the expanding Ottoman Empire, his cruel tactics made him the most feared man in all of Eastern Europe. Shall his thirst for blood and the loyalty of his soldiers hold the Turks back for good?
El Dorado: Join Francisco Orellana and Gonzalo Pizarro on their quest to find El Dorado, the legendary Lost City of Gold, thought to be hidden somewhere in the vast Amazon rain forest. Will their quest along the Amazon river lead to lifelong prosperity or will they drown in their sorrow?
Prithiviraj: As the 12th century comes to a close, India is divided between the ruling Rajput clans. One of them, the Chauhans, have just been blessed with a new king. His name is Prithviraj and his determination to unite the rival states is unprecedented. But what happens when he falls in love with the daughter of his enemy? And does he have the strength to stop a full-scale Muslim invasion from the west?
Battles of the Forgotten: Time has faded the names of many of the greatest leaders ever known. During their age they were famed for their fierceness on the battlefield, their just rule and their quest for power. Witness the path to glory of Richard the Lionhearted, Minamoto no Yoritomo, Sultan Osman Ghazi, Khosrau and many more.