Welcome to Age of Empires II HD: The Rise of the Rajas; the third new official expansion for the Age of Empires II universe in over 17 years. Challenge friends with four additional civilizations, new units, technologies, and build your empire on both water and land. Guide history's greatest heroes in Southeast Asia through four additional campaigns and conquer your foes with mighty hordes of elephants under your command!
Civilizations
Age of Empires II HD: Rise of the Rajas features 4 brand new civilizations that vied for power in Southeast Asia.
Burmese –

Ascend to power, quash a treacherous rebellion, and restore the Burmese monarchy to its former glory.

Khmer –

Construct the largest religious monument in the world and amass an immortal army of devastating siege weapons.

Malay – Rebuild the largest thalassocracy to ever exist. Leave your mark on the region while hopping from island to island and rule the Southeast Asian archipelago.
Vietnamese – Lead your people to independence and wage guerrilla warfare with an extremely powerful arsenal of ranged units.
Campaigns
Four brand new campaigns, featuring all four new civilizations!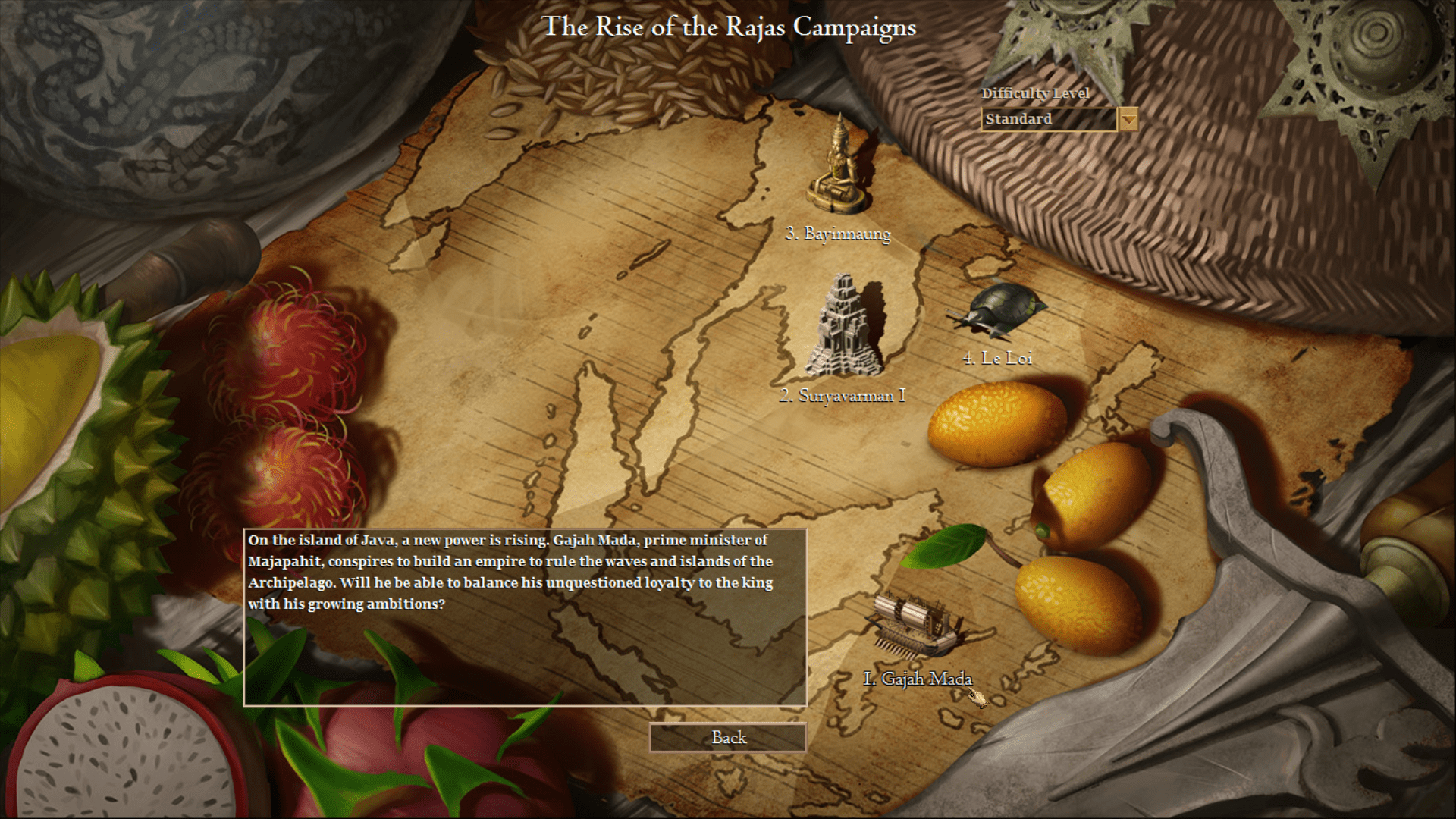 Gajah Mada
Suryavarman I
Bayinnaung
Le Loi
Features
4 new civilizations
4 new campaigns
Improved AI
5 new Special Maps
5 new Real World Maps
5 new Random Maps
13 new terrains
Countless balance adjustments (Complete changelog)
Many new scenario editor objects